DELIVERY & IN-STORE PICK-UP AVAILABLE!
All Arrangements

Flowers are a timeless gift that can be given for any occasion. Whether it's a sympathy bouquet, an anniversary celebration or an act of kindness - we've got it all!

Shop Now

Planters & Peace Lilies

If you're looking for a way to add some greenery to your home or office, look no further than our selection of planters! They come in a variety of sizes and styles to fit any space or aesthetic.

Shop Now

Garden Concrete

Our store offers a huge variety of concrete pieces. We've got statues that make great statement pieces for your home, pet bereavement, decorations for your garden and more!

Learn More
WE CARRY A VARIETY OF PRODUCTS!
1803 Candles

1803 Candles specializes in handcrafted, soy wax candles. Each 1803 candle is handcrafted using the finest natural ingredients such as pure soy wax, cotton wicks, and high-quality fragrance oils. These candles feature warm, comforting scents designed to bring you back to your happiest memories!

Willow Tree® Products

Willow Tree® is a beautiful brand offering a wide range of products designed to help you celebrate life's special moments. We carry an assortment of figurines. Each piece is meticulously crafted with attention to detail and a focus on quality! Come visit us to see our Willow Tree® selections!

Candleberry Candles

Candleberry candles are known for their exceptional fragrance and long-lasting burn time. These candles are designed to burn cleanly and evenly, ensuring that you can enjoy their delightful scent for hours on end without having to worry about replacing them too soon!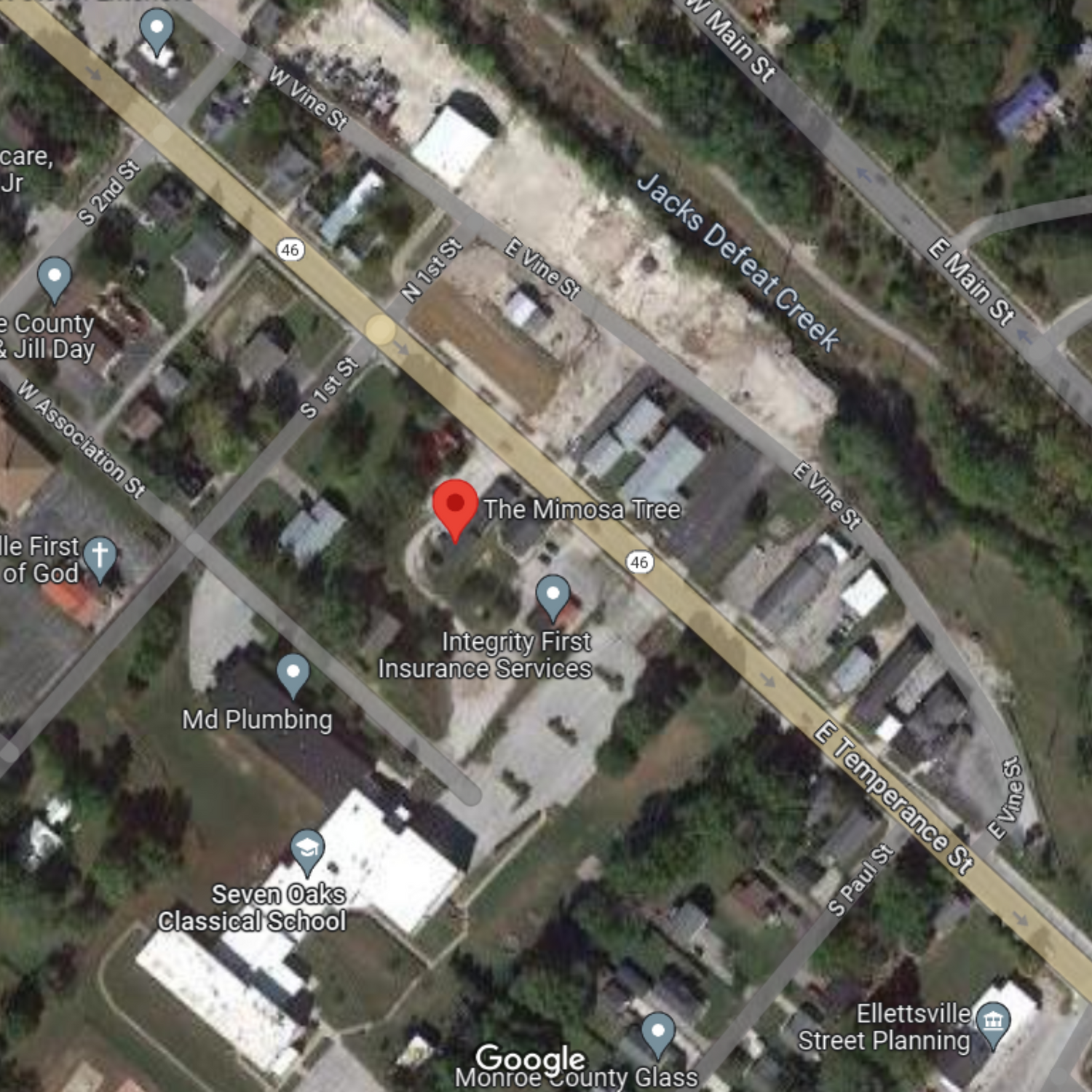 Located at:
110 E Temperance St, Ellettsville, IN 47429
Local delivery available in the Ellettsville, Bloomington, Spencer and surrounding areas.
Delivery available to these Funeral Homes:
Chandler Funeral Home
Day & Deremiah-Frye Funeral Home
The Funeral Chapel
Allen Funeral Home
West & Parrish & Pedigo Funeral Home
Delivery available to these hospitals:
IU Health Bloomington
Monroe Hospital
Delivery Information